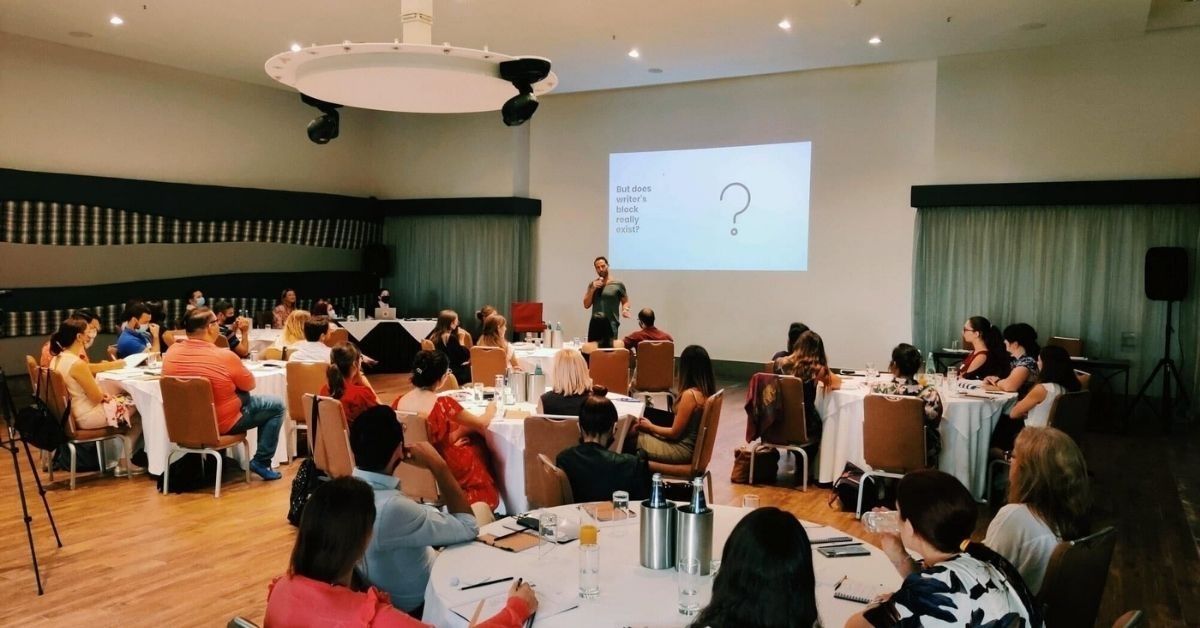 The Finesse Writers' Club Retreat. Photo Credits: Finesse Group
There's no rule that says public relations (PR) events should happen exclusively in the spring months, but there is something in the air that just feels right. If you're living in the UK, chances are the weather is finally easing up and offering some relief. And if you're in the Mediterranean, spring is the perfect sweet spot between the unpredictability of winter and the insufferable heat of summer!
Weather aside, there has been a health crisis (which we shall try not to speak of) that has deterred events for the better part of the last two years. But now it's May 2022, most people are vaccinated (and boostered), and it finally feels like some semblance of normality has been reached – tap on wood; don't jinx it.
So, what does that mean? Events, events, events of course. Specifically, PR events for your business. That launch you've been postponing for the last two years, or that event you've had to cancel more times than you can count? Now is the time to host it.
If the thought of planning your own PR event fills you with a sense of indescribable dread, however, don't you worry – we can help. It's literally what we do.
In fact, we've laid out some of our top tips for organising your PR events this spring:
Think about PR in the planning
When you're sitting down to brainstorm your event, remember that every moment is a potential PR opportunity. Your guests, venue, food: everything has PR potential, so think about how you can curate your event in a way that will produce the most PR material possible. Go on, get creative and think outside the box.
Some ideas you might consider: Nowadays, people are desperate for an experience. That means while a perfectly Instagrammable location is always nice to have, your guests are more likely to remember (and post about) a more unique experience.
You may want to think about how you can appeal to all five of the human senses, for instance. You may also opt to host a class, or present your product in completely unexpected way. Whatever it is, be original – the sky's the limit.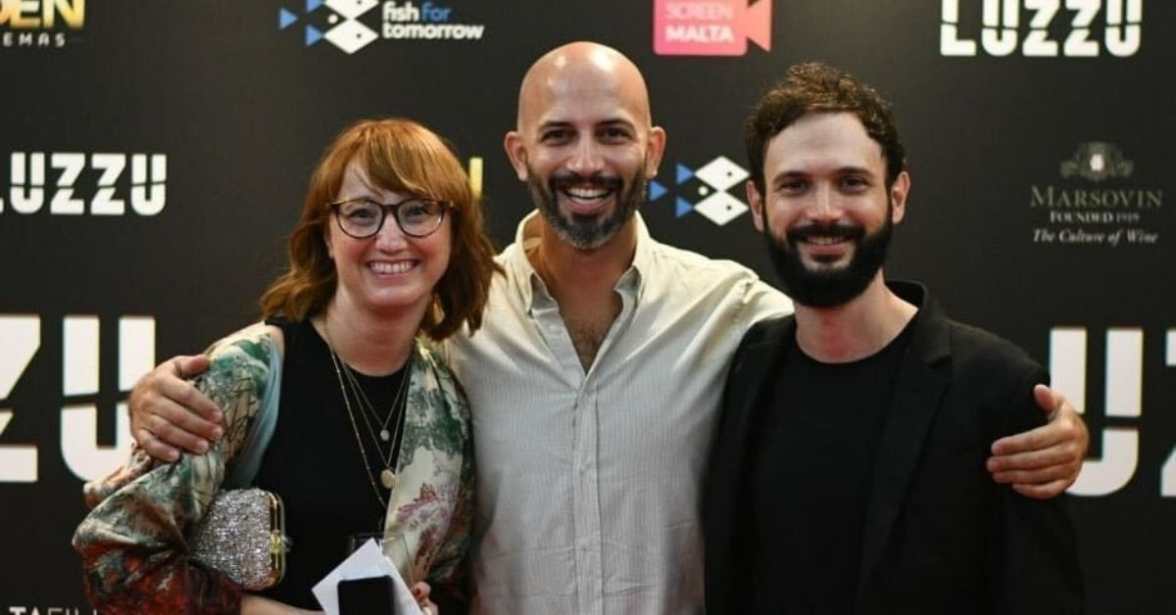 Premiere night of the award-winning Maltese film 'Luzzu'. Credit: Zigli Jonathan Borg
Collaborate
This one's pretty self-explanatory: don't be scared to collaborate with other brands for your PR event. Double the brands means double the contacts and double the exposure, so it's always worth considering. Team up with brands that share your values, who you'd like to be formally associated with, and who might also share your same target audience. If you're just starting out, this might be a great opportunity to meet members of that audience in person and widen your client base.
Consider your guest list 
Guests can make or break your PR event, so make sure to really think about who is making your final list. There are a few things you should assess when narrowing down your selection. Such as: does this person align with your brand's values, ethos, image, and style? Do they have a social media following? Are they a respected authority in their field? In a nutshell, how does their presence at your event benefit or improve your business' public profile?
Finally, while it is lovely to have your dearest friends and family present, if numbers and budget are tight, remember that this is business, and for your PR event, PR should be your priority.
Don't overthink it.
We know, easier said than done, right? But your event doesn't have to cost loads of money or have the most innovative or ground-breaking concept to be a great success; it just needs to happen. Some of our most fruitful PR events have been super-simple in concept and ultra-low-budget, too. It's the details that matter, so make sure you're giving them the right amount of attention, then enjoy seeing your event come together for all the right reasons.
There's no time like the present!
Restrictions have eased up and the weather is at its peak. So, if you ask us, there's no better time to host a PR event than right now. Start getting your ducks in a row and let's take your great idea out there – the world needs it. That was cheesy, granted, but we all need a push sometimes. So, consider that your push! And if you've already started mentally listing all the reasons your event simply can't happen now, stop it. There is no perfect time for anything; you just need to take a leap of faith and make it work. Roll up your sleeves, get practical, start making lists, drafting up budgets and get excited – we can't wait to see what you do.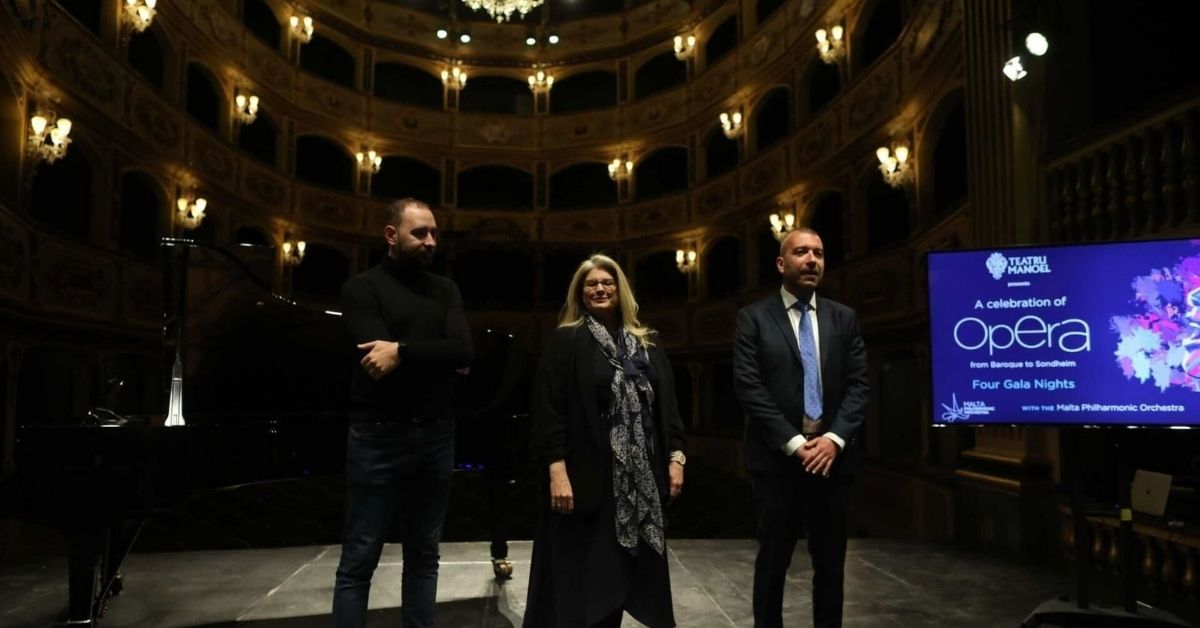 'A Celebration of Opera' Press Launch at Teatru Manuel. Photo Credit: Sebio Aquilina
A Helping Hand
And hey, there's no shame in admitting that event organisation can be terrifying. But that's exactly why specialised PR companies exist – to help you take your dream PR event and turn it into a reality. Here at the Finesse Group, we pride ourselves on working closely with our clients to get your name out there, and help you achieve success. Your event should ultimately be an enjoyable experience for you, so let the professionals do their job and get you the PR you deserve.
Need a hand planning your own public relations event? Schedule a call with our CEO Jo Caruana today.
Subscribe to our free newsletter
We help you finesse your business, serve your customers best and achieve more success.