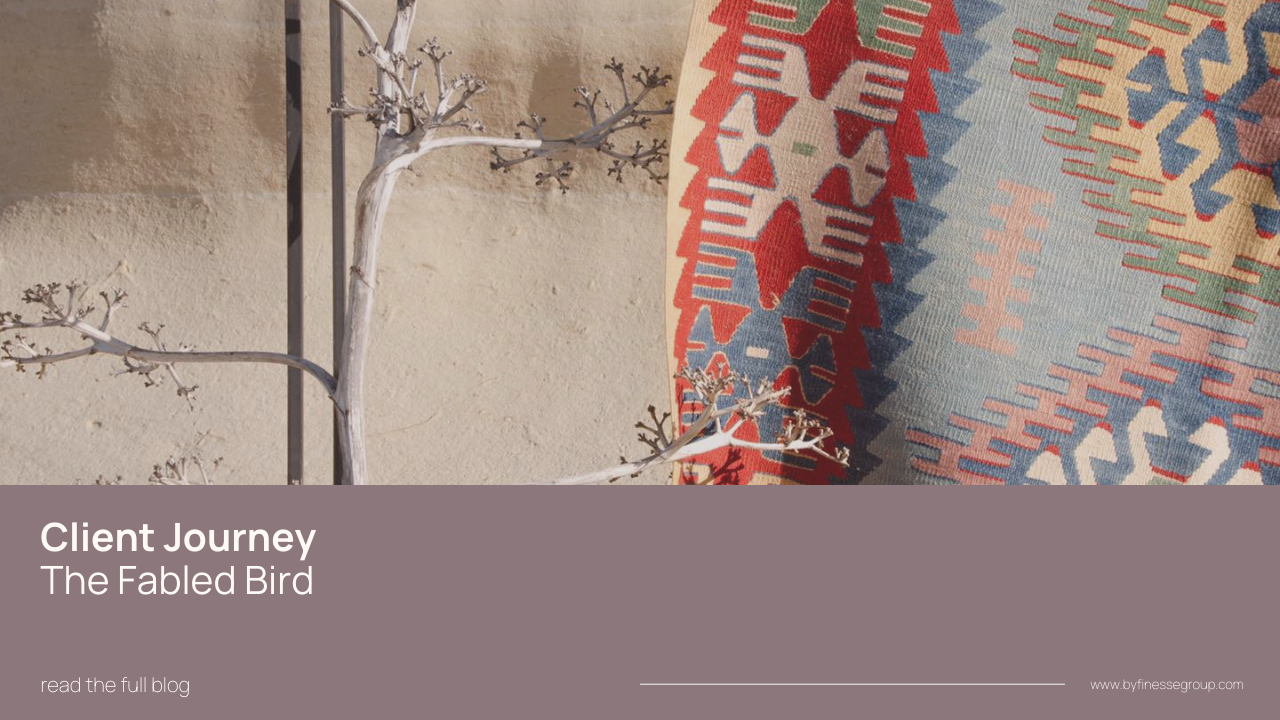 What could be better than helping a small business that's just starting out? So, when Luisa at online rug store The Fabled Bird won our 'Mini PR Launch' giveaway (in collaboration with the fabulous SHE), we couldn't wait to get started!
Our Brief
This one was a little topsy turvy! Most clients reach out to us, but we met Luisa Alden when she won our giveaway on the SHE network – a giveaway for our Mini PR Launch, including some consultation, PR strategy suggestions, a launch press release, and some media liaison.
The Project
Luisa admitted one thing to us off the bat: PR and marketing are 'not her thing'. Sure, she's brilliant when it comes to dreaming up ideas and sourcing products, but the world of PR is a bit of a mystery to her.
Well, we get it! It's a mystery to lots of our clients.
The thing is, The Fabled Bird deserves to get attention because it's a super product with a great story.
In a nutshell, Luisa started The Fabled Bird because the sector she works in (tourism) was heavily impacted by COVID. With some time to think, she consulted her grandfather for business advice and, following in his footsteps, decided to start importing high-quality home rugs. She sourced sustainable suppliers, curated a gorgeous collection, and brought it to market online. The concept was a hit immediately with friends and family, and Luisa simply needed that extra push to get her gorgeous products in front of as many potential clients as possible.
The Finesse PR Plan
First up: consultancy! When a client is completely new to PR, we at Finesse have two important jobs to do: 1) get really clear on the needs of their business so we can maximise their time and investment and 2) explain how PR can help reach their goals – starting with what PR even is!
To achieve this, our CEO Jo Caruana held a couple of fun strategy sessions with Luisa, where she helped her determine her ideal client and how to reach them.
It turned out Luisa had already had a great idea for a joint (Covid-safe!) event with her friend and colleague, the owner of a fabulous shop called Birgu Blue. This created something fun to talk about in the campaign, and gave potential clients a great 'Call to Action': to check out The Fabled Bird collection at Birgu Blue!
The rest was down to us. Our team worked on a press release about the collaboration and drummed up support with some of our key contacts in the media.
The result? Luisa was thrilled to see The Fabled Bird in print (and online!). A number of super publications picked up the news of their collaboration with Birgu Blue. We're pleased to report The Fabled Bird reached lots of new clients and made lots of sales. Result!
Here at the Finesse Group, effective public relations is our passion. We absolutely love watching our clients get the attention they deserve. If you are looking for ideas and support for your next PR campaign, we'd love to help! Get in touch on [email protected]
Subscribe to our free newsletter
We help you finesse your business, serve your customers best and achieve more success.